Acro
Acro Dance
Acro

 is an exciting style of 

dance

 that combines acrobatic elements and 

dance

 technique together.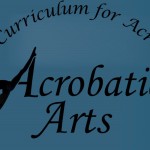 The dance movements are founded in ballet, jazz, lyrical and modern dance styles, but also have hiphop and break-dance elements. The acrobatic movements are called tricks, which can be performed as a soloist, with a partner, or in a group. The classes will also enhance flexibility, strength and control. This, in turn will add skills to dance technique in general.
Classes take place on a Monday evening at Hayes and Harlington Community Centre with Charis, who is fully qualified as a PreSchool Acro and Acro teacher.
Juniors 5-7 years,
Inters 8-11 yrs
Seniors 12+.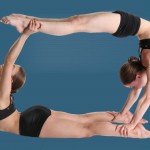 Preschool AcroDance
We are excited to introduce a new class at Babel – AcroDance for children aged 3-5 years! Incorporating both Acrobatic and Dance skills, this program uses fun and imagination to explore new ways of moving! Through dancing, singing and Acro; children learn fundamental movement skills and acquire skills in Dancing and Acrobatic positions.
Classes for AcroDance are running on Mondays in Hayes and Saturdays in Heston. Please let us know if you would like to register your child/children for this class or if you have any questions about the class.