Home
Welcome to Babel School of Dance!
CALL US ON: 07961 153666 or

0808 118 0705

EMAIL: babeldance83@gmail.com
We are auditioning/interviewing for GCSE and A Level Dance Students on the 21st May 2022. Please contact the office for more details. this is a separate entity and there wouldn't be any conflict with other dance schools or teachers. Click https://babeldance.co.uk/extra-curricula/gcse-dance/ or https://babeldance.co.uk/a-level-dance/ for more details.
We are a friendly school providing children of all ages with classes in performing arts. Whether you are looking for Classical Ballet , Tap Acrobatic Dance, GCSE or A Level Dance, we are sure we have something to suit you and your child.
Our Ethos for Dance
Our ethos is to bring dance to children in a warm, friendly but disciplined environment. All children are treated equally, taking into consideration individual capabilities and personalities.
Watch a short clip from our show at The Beck Theatre – March 2017 – click on the link for a longer look….
Our last production "Family Favourites" took place at The Beck Theatre – March 2019. Unfortunately, due to the pandemic we were unable to produce our show in 2021. Our next adventure will be in 2023.
Film supplied by Surrey Video Services Ltd
You can view the full video here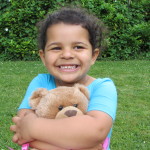 For the Under 5's we have fun classes using feathers and pom poms and a Preschool AcroDance class. Once, children reach the age of 4, there is more open to them they can do Tap, as well as continuing with Ballet and Acro if they so choose. On Saturday morning at Heston, we have a Tots Dance class for 2.5 – 4 year olds.

Dance classes are held in two areas: Hayes and Heston. Hayes has classes for children from the age of 4 to approximately 16 years. Acro plus RAD Ballet classes where exams are optional for both. Heston offers the same but the age range extends to young adults and includes ISTD Tap and Contemporary Dance. Please see the relevant sub-heading for a more detailed timetable.
We enter children for exams on a regular basis. We put on shows, our most recent show was in March 2019. See the link above to short clip from one of our shows Dance in Time. More information under the SHOWS sub-heading. We run choreography competitions, encouraging children's creativity and reward their achievements.
Come along, under no obligation and meet us, watch a class, let your child join in and see what you think.
RAD Syllabus ballet and ISTD Syllabus Tap, are taught from the age of 4. ISTD Contemporary starts from age 11. Examination sessions are held regularly giving the children, from the age of 5 the opportunity to progress in a formal way. Preschool AcroDance and Acro is also taught from the Acrobatic Arts Syllabus.
Examinations are optional. A child will never knowingly be entered for an examination that a teacher considers them not ready for. Discussions would take place between teacher and parents to ascertain the best course of action for the children.
If you have any queries, please don't hesitate to contact Sara Ridley or Charis Ridley, who will be happy to answer any questions. Once you are content with all that you see and read on this website, please print off a copy of the Registration Form, under the Enrolment heading, complete and bring along to your first visit or send to the office. Some classes have a waiting list, so please contact Sara or Charis before coming along, to avoid disappointment.
For your information, our policy documents are available here.
You will also find Babel School of Dance on Facebook.
---